The History of British Pub Names
The History of British Pub Names
Us Brits certainly aren't boring when it comes to the names of our pubs – just imagining what a tourist might think when getting told that the best place for a drink is 'The Three Pigeons' down the road is sure to bring a slight smile to your face.
Your Local Pub's Name Explained
Have you ever wondered the story behind your local pub's name? Or why so many pubs are called Red Lion, The Crown or some variation with 'Arms' at the end of it? There's a rich history behind many of these pub names and you might be surprised to learn of it.
In this blog post, we're going to go through the origins of British pub names and maybe you'll find your local on the list.
Origins
When the first public houses appeared, they needed something to distinguish them from the other buildings next to them. Publicans decided that they would hang distinctive objects outside their premises so that visitors would know they were a public house. Interestingly, this is how the names 'The Plough', 'The Boot' and 'The Copper Kettle' became popular. The Plough is the 5th most popular pub name today with around 300 pubs sporting it. In fact, in our pub portfolio, Trust Inns actually have 6 Plough Inns which we help each landlord run by offering guidance, advice and deals.
Times advanced and naming pubs became more widespread, instead of objects to distinguish the pub, signs were made. Education wasn't as prioritised back in them days though, with the majority of the country not being able to read so colourful illustrations were used on the signs instead of lettering – these bright designs are still used on a lot of our pubs today. The sign designs consisted of anything to do with beer birthing names such as 'The Three Barrels', 'The Hop Pole' and 'The Barley Mow'.
Royal Pub Names
In 1393, it became compulsory for pubs to hang a sign outside their premises so that they could be identified as official watering holes. This was during the reign of King Richard II so many pub owners chose his personal badge 'The White Hart' as their sign. The White Hart is still going strong today – it's the 4th most popular name with over 300 pubs opting for it. Many other pubs chose royal-themed names such as 'The Crown' so they wouldn't have to change it when someone else took over the throne. 'The Crown' takes its place as the 2nd most popular pub name today.
'The Royal Oak' is the third most popular UK pub name – this name's origins started after the Battle of Worcester in 1651. Prince Charles was defeated and had to flee the Roundheads, he sought refuge in the form of a great oak tree near Boscobel House. He climbed this tree to avoid being spotted by Cromwell's troops. When Charles returned, his tale was told across the country and when he became King, many pubs renamed themselves to 'The Royal Oak' in his honour.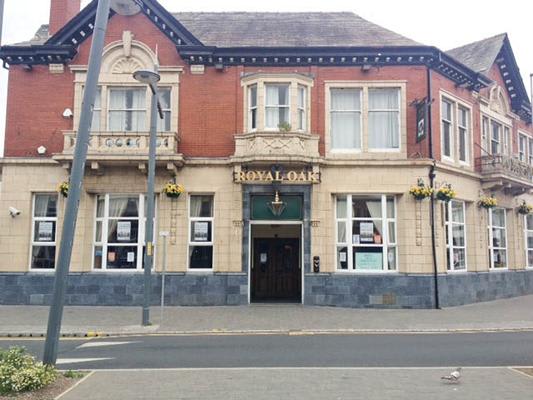 Hunting  
As well as royal names, many pubs get their names from a popular sport at the time – hunting. Public houses that were near hunting grounds were called things like 'The Greyhound', 'The Fox & Hounds' and the 'Hare & Hounds'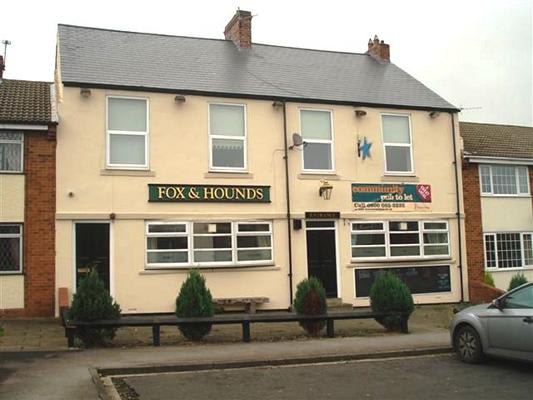 Religious Pub Names
Most of the UK was religious back in the olden days, so it's no surprise that many people honoured their religion when choosing a name for their pub such as 'Hope and Anchor' – this comes from the Hebrews explaining faith as a "steadfast anchor of the soul, a hope".
Why are Pubs Called Red Lion?
I've told you the 5th, 4th, 3rd and 2nd most popular pub names in the UK. The first you might have already guessed – around 600 pubs across the country have the name 'The Red Lion', we're sure you've probably visited one or two in your life.
So, what's the meaning behind Britain's most popular pub name? It's very much to do with heraldry – the lion is common in many coats of arms. However, the origin of this name isn't 100% known. Some historians think the name comes from the heraldic coat of arms of John of Gaunt, founder of the royal House of Lancaster, a knight who died in 1399. Others believe it derived from Scottish king James VI who went on to become James I of England, on his arrival in England, he ordered that the red lion of Scotland to be displayed on all buildings of public importance.
In our very own Trust Inns pub portfolio, we have 7 Red Lions!
Why do Pub Names End in Arms?
Like the Red Lion, pub names that end in arms are to do with heraldry. 'Arms' is referencing the heraldic coat of arms, it represents royal families, towns, cities and historic guilds. 'Kings Arms' is in the top 10 most popular British pub names. Other examples include 'Masons Arms', 'Farmers Arms', 'Butchers Arms', 'Queens Arms', 'Blacksmiths Arms' and more.
Centuries of History
That was a little look into why British pubs have these eccentric names and where they take inspiration from. So, the next time you walk down to your local for a pint, you might have more of an idea of the history behind it.
Run your own Pub
Have you ever wondered what it would be like to run your very own pub? Instead of wondering about the history of your local, you could be the face of it! Here at TrustInns, we have many pubs available to let and we could provide you with a ready-made business with support along the way.
Run your very own Red Lion in Durham, Devonshire Arms in Derbyshire, Devonport Arms in Dorset or Crown Inn in Nottinghamshire.
Find your perfect pub today. Contact us for more information using our enquiry form.