4261
Black Lion
South East - Home Counties
Woodlands Drive, Naphill, High Wycombe, HP14 4SH
Pub Style
Traditional Local
Area
The Black Lion is integral to the local community supporting local charities and the RAF who are stationed some 10 minutes drive away.,,Naphill is 4-5 miles away from the centre of High Wycombe to the East and Princess Risborough. Its also a 15 minute drive from the M40 and 40 minute drive to London. ,,The Black Lion is situated within a 10 minute drive of National Trust interests such as the famous Dashwoods, West Wycombe Manor or you could even visit the famous Cophill Climb.,,Railway stations are located in High Wycombe & Princess Risbrough
THIS PUB IS CURRENTLY NOT AVAILABLE TO LET
Features of this pub
COMING SOON! We believe this pub business may become available in the near future. To register your interest please complete our online enquiry form so that we may contact you should it become available.
Historic brick building in the village of Naphill High Wycombe
Trading area with seating for 50 covers as well as bar area
further seating for up to 200 outside in the patio & garden
Commercial kitchen offering homemade traditional food
2 Bedroom accommodation lounge bathroom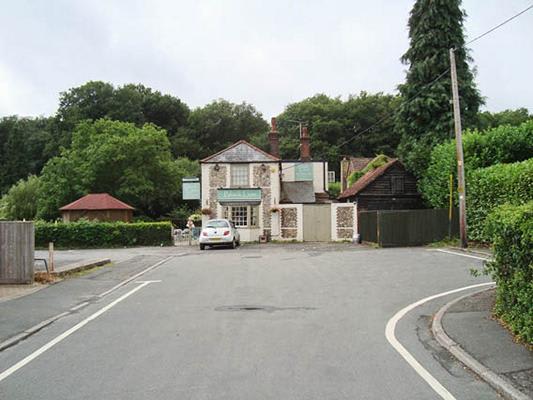 Location
The Black Lion is integral to the local community supporting local charities and the RAF who are stationed some 10 minutes drive away.,,Naphill is 4-5 miles away from the centre of High Wycombe to the East and Princess Risborough. Its also a 15 minute drive from the M40 and 40 minute drive to London. ,,The Black Lion is situated within a 10 minute drive of National Trust interests such as the famous Dashwoods, West Wycombe Manor or you could even visit the famous Cophill Climb.,,Railway stations are located in High Wycombe & Princess Risbrough
The Property
The Black Lion occupies its own plot with residential property adjacent to the front and the rear of the pub backing onto woodland owned by the National Trust. ,,The pub benefits from a lovely enclosed garden with seating for 200; its the perfect space to accommodate weddings, outside functions or BBQs in the summer.
Living Accommodation
2 large bedrooms, lounge, and kitchen.
The Business
Please check with the pub.
Nearby Local Pubs
The Wheel – 1/4 mile away – Green King pub offering pub grub & sky sports,Black Horse – 1.5 miles away – Admiral Taverns pub with food offering and sky sports,The Gate – 2.5 miles away – Free House offering pub grub
THIS PUB IS CURRENTLY NOT AVAILABLE TO LET